click below to link:
Therapeutic Massage Helps With... Chronic Pain, Headaches, Lower Back Pain, Upper Back, Neck Pain, Fibromyalgia, Stress & Tension Relief, Migraines, TMJ, Relaxation & Calmness, Depression, Circulation, Accident Rehabilitation, Post-Op Rehab, High Blood Pressure, Range of Motion, Immune System, Insomnia, Sports Injury, Poor Posture, Allergies, Anxiety, Carpal Tunnel Syndrome, Joint Injury, Autism,
Elderly/Geriatric People, Homebound, Pediatric Clients, Sciatica, Oncology Patients, Stretching for Flexibility.
Massage Benefits Section


Natural Products for Personal Care, the Home, and More - Mountainside-Diversified.Com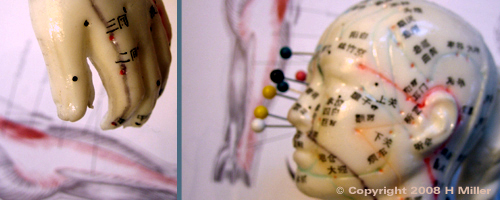 Massage Abstracts / Studies
Index of Scientific Studies proving the efficacy
and effectiveness of Therapeutic Massage
as a healing modality.
Massage Debunkers Debunked!
Some skeptics attempt to debunk
Massage Therapy as a effective treatment.
Here such arguments are addressed.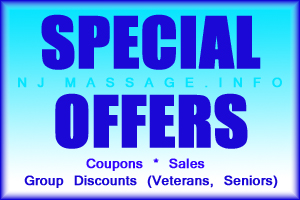 Esthetician Jobs NY
Esthetician Jobs In NY Working With Our Mobile Spa
Work with Mountainside On-Site Massage Therapy and receive excellent contractor-based compensation on a per-job basis as a Licensed Esthetician doing Mobile Spa Parties with us. We have been doing Mobile Massage since the year 2001, and are among the most established Mobile Massage Therapy services, providing world-class Mobile Massage and Mobile Spa services to satisifed clients for over ten years.

We travel to New York City and Nassau County. Usually, Spa Parties are at clients' homes, though they may also be in a hotel room, a party venue, or another place. You are expected to be prompt, and able to work well with minimal direction.

You will be called for esthetician jobs in New York City and surrounding counties only in those areas that you have agreed to travel to. So, if you're not at all interested in leaving Manhattan, for instance, that's perfectly aceptable. Only Manhattan calls will be directed to you.

Our split with our estheticians is generous and fair. This is a great opportunity for a self-directed individual to earn extra income as a Mobile Esthetician in NY.

If you like the idea of having the responsibility of working by yourself, sometimes without the immediate supervision of a manager, then this situation may suit you well. Even if you're only available a few hours a week, at odd times, we may have mobile esthetician jobs for you. If you have a few free hours betwen classes, or after your day at the spa is done, consider signing up for those hours that you are around.


We use a referral system that keeps track of which referrals came to Mountainside On-Site Massage Therapy from a client you provided services for, while working for us. You profit from these referrals. Every referral that the client you worked on brings in to us nets you $25 for the first session. Even if you're not the esthetician called, you'll make that money, and if you are called, you'll make it in addition to your pay for the session. Every time that referred client books a session again after the first, you'll get $10.
By filling out and sending the form below, you are agreeing to have your information evaluated. If we decide to provide you with an online test opportunity, you will receive a phone call, as well as an e-mail containing a link for the test. The link will only work from your home computer, and will only work one time. The test is timed. Don't bother studying for it. Just answer honestly, and do the best you can. If you get stuck, skip the question.

This test and screening is about the only annoyance we bother you with. Screening and pre-screening are essential, however, as we can get a really accurate sense of what someone is all about just by their responses.


Please click on the '@ Contact Us' button at bottom-left to access our inquiry form, or use the button at the top of this page. Feel free to also call us at 877 480 8038 for more information or to book an appointment.
Cash, PayPal, CashApp, GooglePay, Credit Cards, and Gift Certificates accepted. Insurance plans accepted: County / Municipal Health Care Plans (NJ), Independent Health Flex Fit, Preferred Care, No-Fault with Authorization
Note: We offer *strictly* therapeutic massage therapy. We do *NOT* offer as€nsual u'massage', in any form.